Over 3 Decades of Speciality Electrical Experience
Commercial & Industrial Electrical Services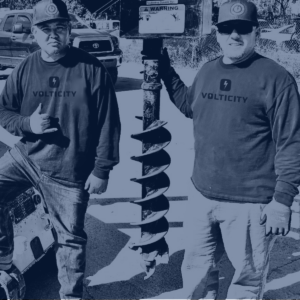 Volticity can supply you with permanent solutions for EV Charging Installations, Commercial Electrical Work, Residential, Industrial and more. If you're looking for EV charging installation companies, then you came to the right place… Volticity is one of the premier ev charging station installation contractors. We specialize in Level 2 and Level 3 EV charging installations in Los Angeles, San Diego, and the surrounding Southern California area. Our parent company, Temp Power Systems, has been providing the construction industry with Personal Quality Service for half a century.
We are a full service residential, commercial, and industrial electrical contractor focused on specialty electric power solutions. We believe the customer always comes first. We stand behind our work and will give you a detailed, timely estimate on your project. Make informed decisions when choosing an electrician for your next project. A cut-rate electrical shop could end up being a decision you regret for years to come. And safety must always come first.
What Separates Us & Makes us Unique
We are a specialty power solutions electrical contractor that is unique and one of a kind to the industry because of our background.
Our focus is on the labor/infrastructure side and we can run any type of power system required for any type of charging station while being your labor & installation partner on your projects.
What separates us from everyone else and makes us so unique is a few things I think you will find beneficial in working with us as your installation partner.
Our parent company- Temp Power Systems has been around for over 30 years. Temp Power  Systems is a full service temporary power provider that provides construction power systems (overhead poles or underground), temporary lighting systems, security systems, and generator rentals. Because of our background, we have a very experienced & versatile installation field team.

We have a decades of experience in building various types of power systems up to 2000A+ Cabinet Systems

We can work on 1PH & 3PH circuits 120V, 240V, 208V, & 480V

We have built power systems ranging from 100 AMPs all the way up to 2,000 AMP+ cabinet systems

Because of our experience in temporary power, we have the ability to build systems "out of the box" when required- meaning we have the ability run power overhead, underground, or strapped electrical systems

We have our own fleet of bucket trucks, Pole trucks, underground trenching equipment, and a civil engineering team on deck when needed

Our field team is certified licensed electricians
We have a permit & utility company coordination team on staff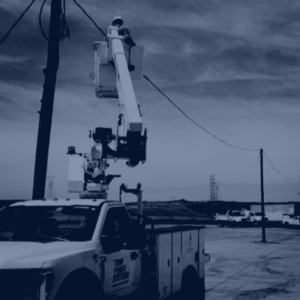 Southern California Certified Electricians
Serving Los Angeles, Riverside, Orange County, and San Diego. In addition to residential electrical repair services, choose Volticity for installation and electrical contracting services for new construction projects. We can also work as your electrical contractor for smaller remodeling projects, and for new wiring or repair work within existing homes.
Please don't hesitate to call us for advice or an estimate. With licensed & bonded electricians, you know you can trust Volticity for ALL of your SoCal electrical needs! Let's connect ⭢
Volticity aims to serve you with personal, quality customer service. We're committed to your project.
You are going to love our service and response time.
If you're not completely satisfied, let us know and we will make it right. Your job is as important to us as it is to you. We're looking forward to servicing your next project.