Commercial & Industrial Certified Electrical Services
Volticity provides various specialty electric power solutions specializing in electrical vehicle charging stations, and heavy demand/load power distribution systems and upgrades for various commercial & industrial needs. Our friendly staff of certified electricians can provide you with professional, turn-key design, permitting, and installation.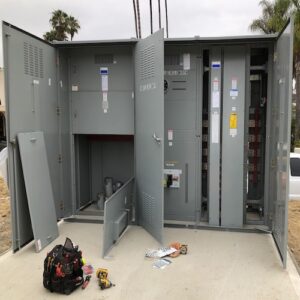 Our team is well equipped for any type of project ranging from indoor raceway/conduit systems, underground systems utilizing our heavy trenching equipment and cable pullers, and overhead wire systems we can run on poles up to 35' feet high and hang with our bucket trucks.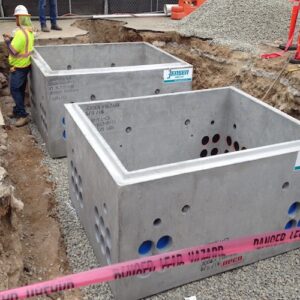 Serving Los Angeles, Riverside, Orange County, and San Diego. In addition to residential electrical repair services, choose Volticity for installation and electrical contracting services for new construction projects. We can also work as your electrical contractor for smaller remodeling projects, and for new wiring or repair work within existing homes.
If you have a project that requires the use of certified electrical installers, let Volticity be your new partner.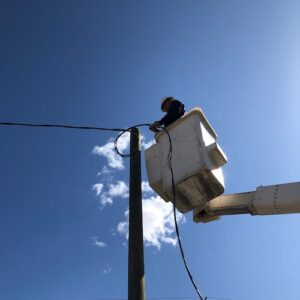 Please don't hesitate to call us for advice or an estimate. With licensed & bonded electricians, you know you can trust Volticity for ALL of your SoCal electrical needs! Let's connect ⭢
Indoor & Outdoor Lighting
Temporary Holiday Lighting
Transformer Step Up & Step Down Systems
1 phase / 3 phase Systems
120V, 220V 240V, 277V, 480V power systems
Machine wiring & heavy equipment
Lighting Relays & Motor Controls
Sign Repair & Installation
EV Charging Installations Commercial & Residential
Cell Tower electrical upgrades
Underground Systems- trenching, conduit, and cable
Overhead Systems- overhead wired systems up to 35' feet
Temporary Power, Lighting, & Security
Volticity is a family owned private company located in Orange County, CA. Its corporate offices are in Irvine and the field operations are in Orange. Its parent company- Temp Power Systems was founded over 30 years.
Our mission & commitment is to provide our partners with the best in turnkey, personal quality service and satisfaction. Contact Volticity or all your electrical needs.
Licensed, Bonded & Insured
Certified Electrical Technicians
Personal Quality Service
Volticity aims to serve you with personal, quality customer service. We're committed to:
Delivering services on time and on budget
Providing consistent industry standard work quality
Treating everyone fairly and courteously
Keeping you informed on project status