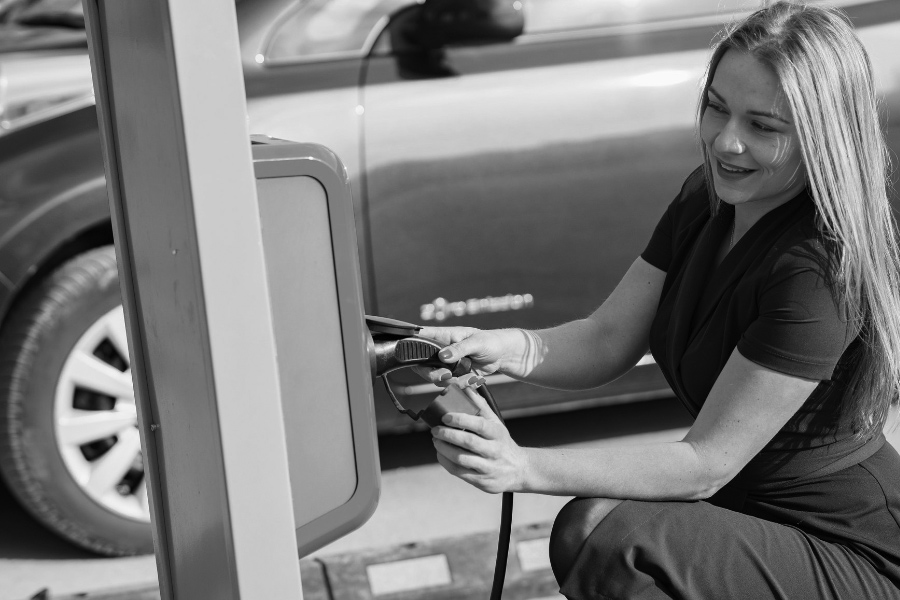 The Benefits of Commercial EV Charging Stations
It's no secret that Electric Vehicles (EV) are in high demand. In fact, Statista forecasts that more than 481,000 EV's will be sold in 2025. Because of this, there will also be an increase in the demand of commercial EV charging stations.
Having commercial EV charging stations installed to your commercial property can greatly benefit your property. Whether you have an office, multifamily or retail property – here are some of the top benefits of having EV charging stations:
1. Office Properties
Installing EV charging stations to your office property will better allow you to attract and retain high-quality employees. Having EV chargers on your office property will help to differentiate your business. It's important that your employees can see that their employer has adopted environmentally friendly practices – even if they are not EV drivers themselves. 
And as an added bonus, SCE even notes that your business may qualify for federal and state incentives on charging installation.
2. Multifamily Properties
As a property manager, installing EV chargers to your property can greatly increase its value. Because of this, your property will attract high income residents. In fact, 95% of EV drivers come from households of $150,000 and up. 
Not only will EV charging stations attract high income residents to your property, but it will also show your tenants that you have environmentally friendly values! Installing EV chargers will help contribute to a healthier environment, and in turn, better help retain tenants who share the same sustainable values.
3. Retail Properties
The primary benefit of having EV chargers on your retail property is that it encourages EV drivers to stay longer at your retail location as they wait for their recharge. And because of these longer dwell-times, it can also lead to an increase of money spent in the meantime. Now who doesn't want that! 
Additionally, having EV chargers on your property will help to attract new visitors as well. If an EV driver knows that your property offers EV charging while they shop, this will incentivize them to visit your property versus one that doesn't.
Get Ahead of the Competition
Evidently, having EV charging stations installed is a worthwhile investment – no matter the type of property. Being an early adopter to these EV charger installs will benefit your property in the long run and help to differentiate your business. If you want a quote for an EV charger install, reach out today and we would be happy to provide you with a free quote!