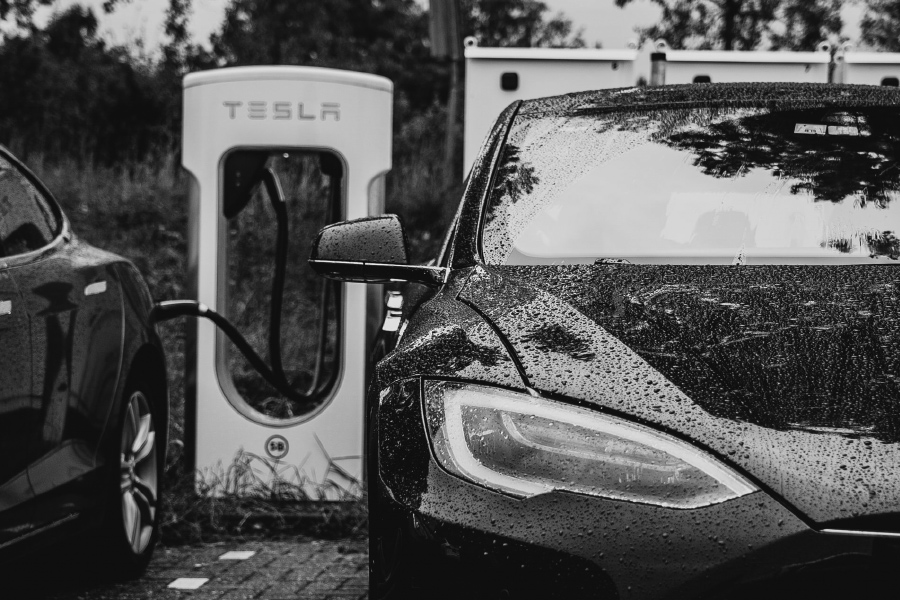 How DC Fast Chargers Can Benefit Your Business
Almost 25% of vehicle sales will be electric by 2025! If you are an organization/company/business, it's definitely time to start planning ahead. As the demand for EVs continue to increase, more and more organizations are having EV charging stations installed. And even more so, they are turning to DC fast chargers (also known as Level 3 chargers). 
Read more about the different levels of EV charging.
In order to choose the right EV charging station for your business, let's first compare Level 2 charging and DC fast charging. Take a look at this handy guide ChargePoint put together: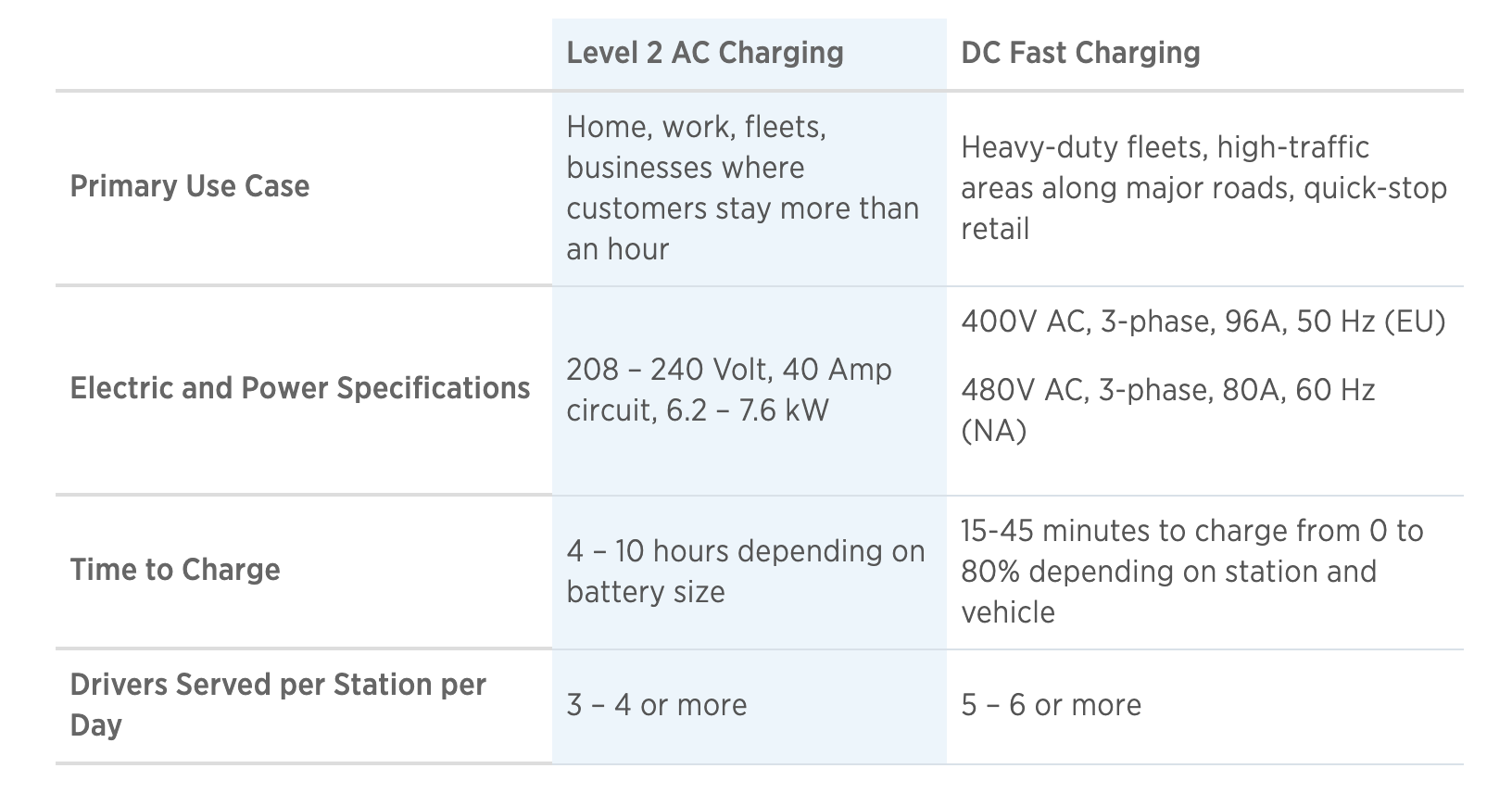 Currently, most organizations have Level 2 EV charging stations on their property. Level 2 chargers can meet the needs for many companies and greatly benefit their business. However, there are a handful of organizations that would benefit from DC fast chargers. 
For example, if you have a fleet of cars or trucks that need to constantly be refueled, DC fast charging is the smarter of the two options. Or if you have customers who would benefit from a faster EV charging station, DC fast chargers are also the answer. 
DC fast chargers are typically most beneficial for businesses, government agencies and roadside stop locations. They benefit industries who have cars or trucks with a demand for fast charging.
To be sure, DC fast chargers have many advantages over Level 2 charging stations. However, it also has its costs: Level 3 stations are more expensive and you'll need a greater electrical supply. Still, the investment can be worth it for heavy-duty fleets with time-sensitive charging needs. Level 3 DC fast chargers are truly the most cost effective solution for businesses with higher consumption needs by significantly reducing downtime of the entire charging process.
If you are interested in a DC fast charging installation for your business, reach out today and we would be happy to provide you with a free quote! We service San Diego, Orange County, and Los Angeles.